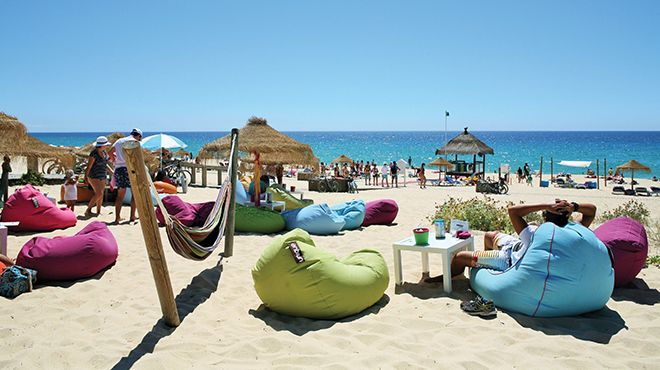 Comporta is one of the best places to spend some holidays in Portugal. This region is situated 1 hour and 15 minutes from Lisbon.
Various surf places, authentic beach huts, pine and cork oak forests, as well as hearty meals and elegant stores selling fashionable clothes and jewelry, may all be found in this beautiful region.
This is an ideal place to re-energize yourself and enjoy the beauty of Portugal.
COMPORTA – A PROTECTED NATURAL REGION: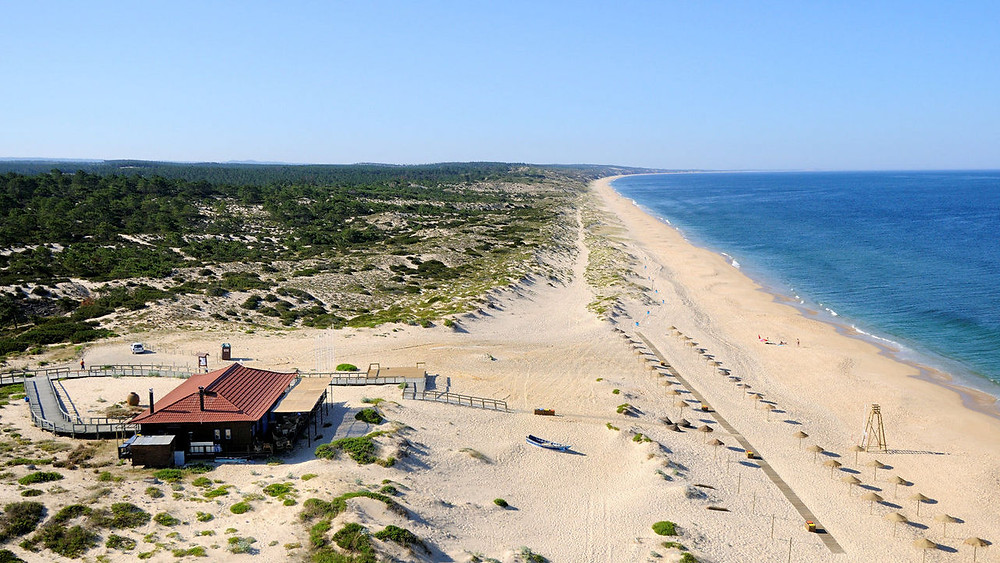 Comporta is commonly known as its surrounding region, called Herdade da Comporta. This region is located between the Sado estuary and the ocean.
Pego, Carvalhal, Brejos, Torre, Possanco, Carrasqueira, and Comporta are among the seven hamlets that make up the 12,500-hectare estate.
This region is particularly well maintained, partly because it is largely classified as a 'highly protected nature reserve', but also because it belongs to the large banking group Espírito Santo.
Thanks to that, this part of Alentejo remains surprisingly unspoiled and pristine.
HOUSES AND HUTS IN COMPORTA: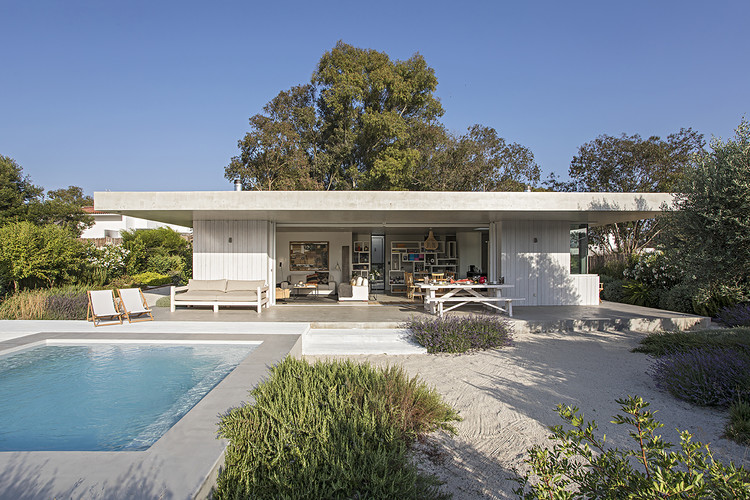 The huts and houses all over the lands of Comporta provide a charming and fascinating environment.
They are made of aged wood with thatched roofs and one of the highly authentic houses is "Casas d Comporta", which is best for living on rent.
Moreover, you can also settle into one of the villas or cabins called "Alma da Comporta".
This house is a paradise between the ocean and rice paddies and it's a unique place of nature where you can live the most magnificent moments.
LIFE ON THE BEACHES IN COMPORTA: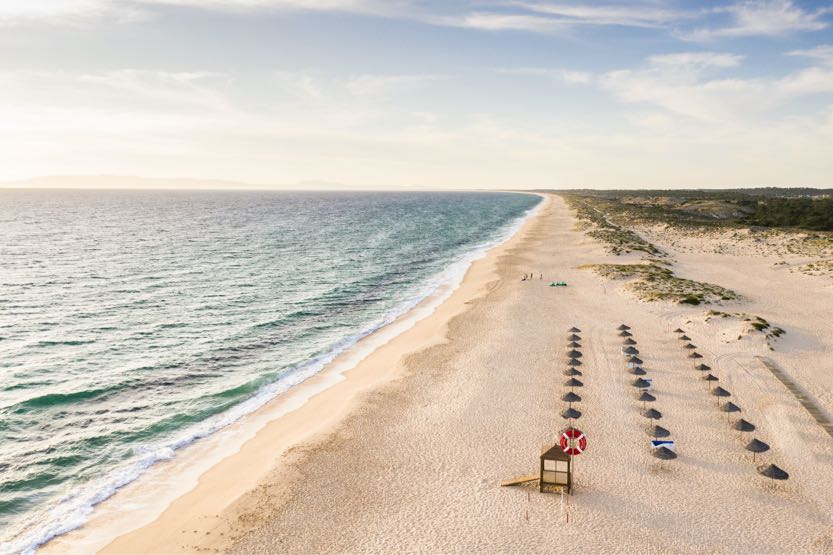 The beaches in Comporta are washed and clean by Atlantic tides.
The sea is especially blue here, much bluer than on the Costa da Caparica, and the sand is white and very fine.
The beach is bordered by vegetation-covered dunes, and there is no construction to detract from the idyllic setting.
There are many different activities available, you can watch the surfers and local fishermen as you walk along the beach.
And going for lunch in one of the famous beach restaurants of Comporta is a true joy.
RESTAURANTS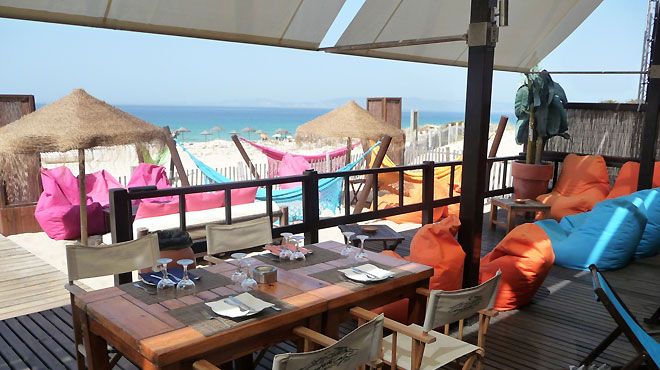 There you may try a delicious Arroz negro in Sal depending on your mood.
You might also enjoy an outstanding fresh grilled fish at O'Dinis or you could also choose to have a glass of white sangria in your hand while admiring the view with your feet on the beach at Comporta Café.
There are several other restaurants serving tasty and delicious foods in Comporta.
Whether you choose to have a salty lunch, a cosy dinner by the fire, or a fantastic cocktail and other beverages in town, you will make all your desires come true in this section.
RECREATIONAL ACTIVITIES IN COMPORTA: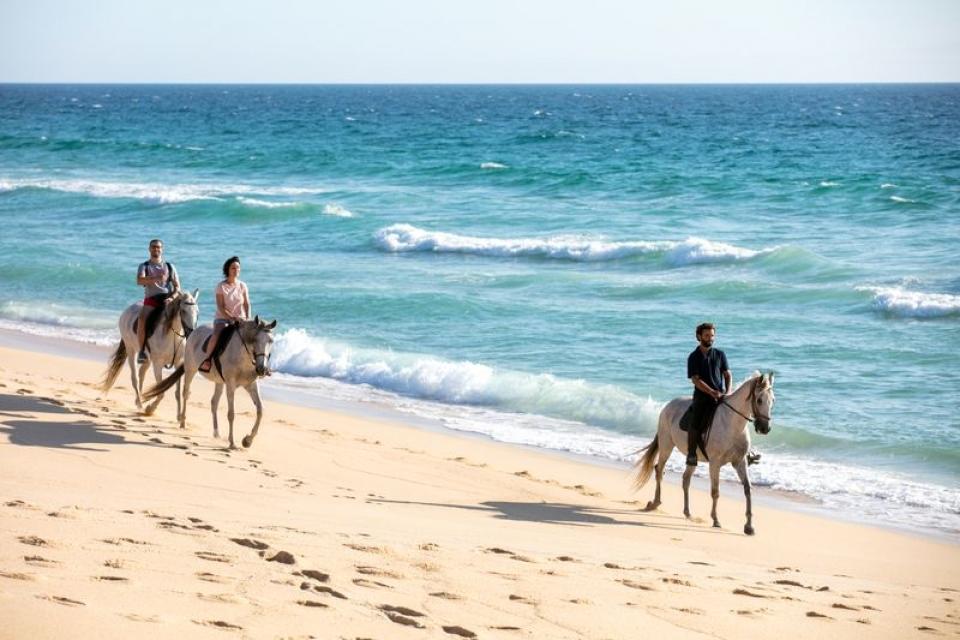 There are a number of recreational activities on Comporta beach including horse riding, bicycling, and boating served by Cavalos na Areia, a rental service in Comporta.
For those who are already comfortable in the saddle, Cavalos na Areia offers horseback riding instruction for children and other beginner riders, as well as some extremely enticing guided rides.