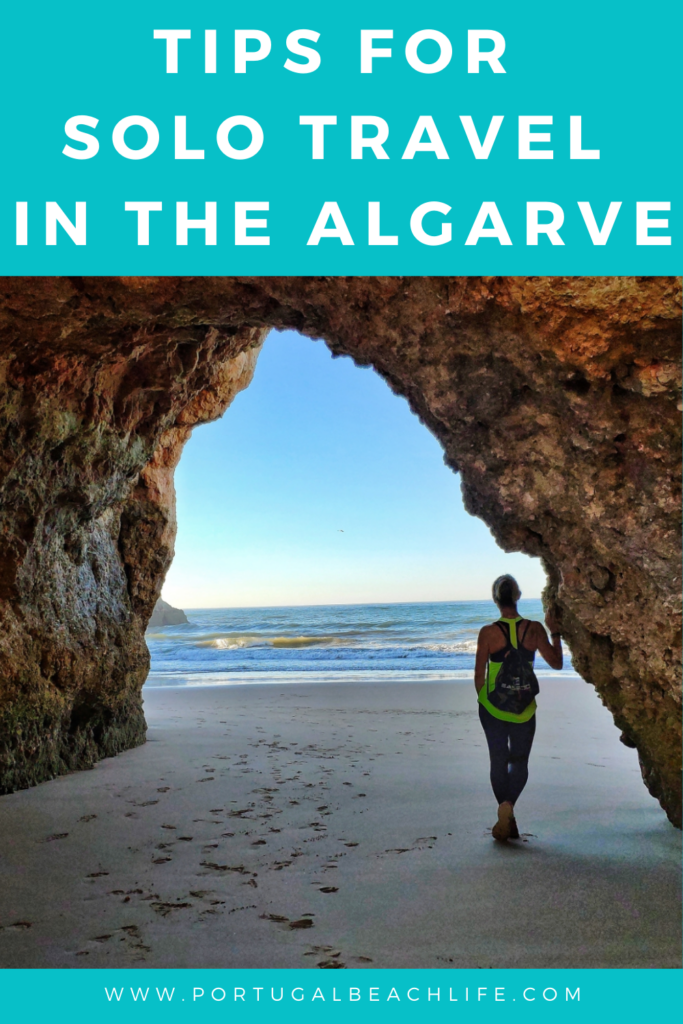 The Algarve is one of Europe's most popular destinations for all kinds of travellers – families, couples, groups and of course also Solo travellers!
Portugal in general is a perfect go-to country if you're travelling solo, and the Algarve especially should be on the top of your list of places to visit by yourself.
In fact, it will be hard to find any other spot that has as much to offer for solo travellers as the Algarve.
Considered the world's leading beach destination for 2021 (WTA), solo travel in the Algarve promises sunshine, fun, great food, safe travels and new friends. It's one of the best places to travel to in 2021.
Safety – is it safe to travel solo in the Algarve?
One of the most important questions for solo travellers, especially for females, is whether the destination is safe. And for the Algarve, the answer is a big fat YES!
Portugal has been in the top 5 of the safest countries for the last several years, and in 2020 it was ranked 3rd on the list of the most peaceful countries published by the Global Peace Index.
There is relatively little violence and crime in the Algarve, and you can wander and explore without feeling insecure.
Of course, there can always be exceptions to the rule, but in general you can enjoy relaxed travel around the Algarve.
Portuguese people are usually very helpful, so if you ever have any doubt or feel uncertain, you can always ask for help.
Even if you don't speak Portuguese, English is fairly widely spoken in the Algarve. The local police, (there are two police forces – GNR and PSP) also usually speak English and are friendly and helpful when dealing with people.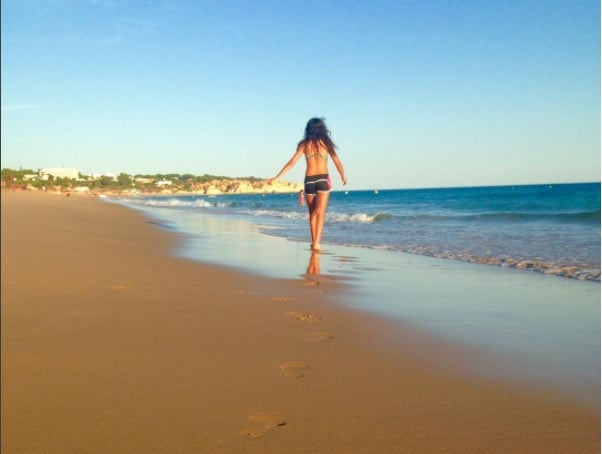 Getting around the Algarve
Solo travellers can easily get around between the bigger towns in the Algarve, by train or bus.
There are good connections between Faro, Albufeira, Portimão and Lagos. You can catch local buses or trains to travel, both are inexpensive.
You can find information about schedules and prices online and check out this info on public transport in the Algarve.
The bus terminals and train stations are generally quite central in the cities, so you can always ask at your accommodation how to get there.
Bus drivers and ticket sellers usually speak some English, so you can ask for help or more information if needed.
Alternatively, renting a car gives you a lot more freedom to explore, travelling at our own speed and where your whims take you.
Car hire is a great way to discover the hidden gems of the Algarve and to see the best of the coastline, as public transport coverage in less densely populated areas can be spotty.
If you don't want to rent a car by yourself but still would like to visit some of the places with more remote access, you can book trips and tours from the city you're staying in to visit places like the famous sea-cave of Benagil or Ria Formosa.
Boat tours are a great way to get to know the most beautiful coastal spots of the Algarve!
There are off-road jeep safaris to the inland regions of the Algarve and fabulous walking routes you can explore by yourself or with a walking tour.
How to meet people
When traveling solo in the Algarve, it's always nice to meet new people from all over the world and make deep connections during the time spent together.
In the Algarve, this is super easy and you will be able to find people from every corner of the planet to connect with!
In Albufeira and Lagos especially, there are large backpacking communities, and the cities are filled with hostels and opportunities for meeting people!
Did you know that Lagos and Albufeira are also famous for the buzzing nightlife?
Lagos, particularly, is a magnet for travellers looking for a fun time, and funny enough, it is full of Australians during summer! But not only Ozzys, Americans, Asians and of course people from all over Europe love to stop by Lagos and spend some time there, thanks to the fun vibe the city has to offer day and night.
Oh, and of course also because of the stunning beaches that are all within walking distance from the centre.
Lagos is also the last stop on the train service in the western Algarve, so it is an obvious spot for travellers to congregate.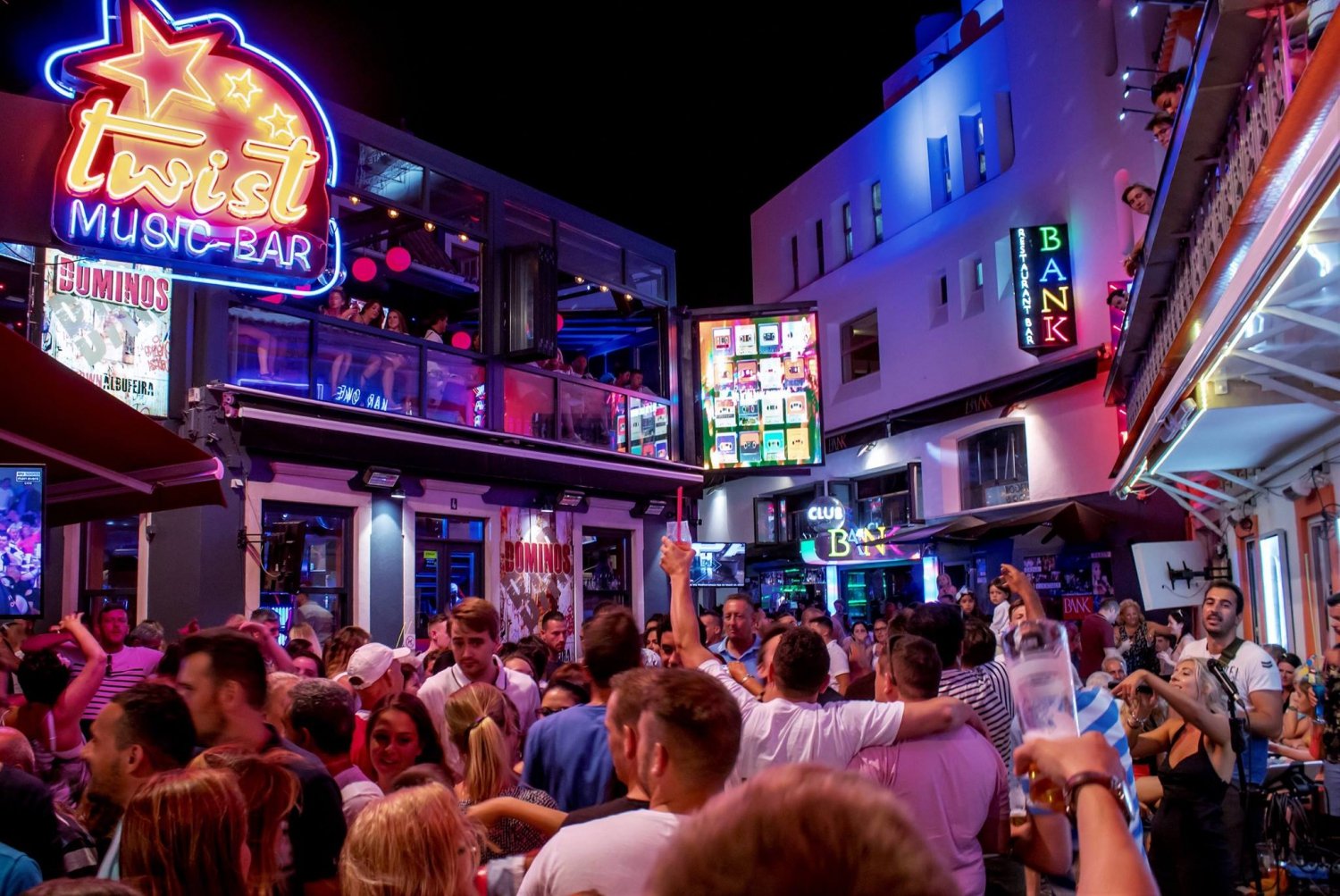 If the party scene is not for you, you also have the chance to meet like-minded people around the Algarve.
Both the western and the eastern ends of the region offer of plenty of alternative events and activities like yoga, ecstatic dances, retreats, art workshops, and many similar activities.
There are local yoga studios where you can just drop by for a class, and grab a delicious organic coffee at any of the new and modern cafés nearby. So whatever kind of people you're looking for, in the Algarve, chances are you'll find them!
Things to do in the Algarve as a solo traveler
When traveling the Algarve by yourself there's plenty of things you can do that don't require any company at all!
First off there are of course the most amazing beaches all along the coast, blessed with white sand and turquoise waters.
In all the coastal towns there are many beaches that you can simply walk to when staying around the town. So if you love the beach, you will have plenty of them to choose from during your time in the Algarve.
But even if you're not a beach bum you can do a lot of fun things around the region.
Watersports in the Algarve are very popular, and there's a lot to choose from! No matter if you would like to do a Kayak Tour to Benagil, a Stand-Up Paddle Tour around the Ponta da Piedade or maybe even try out Flyboard in the Algarve – there's something for everyone and all around the Algarve!
Surfing in the Algarve is also a big thing, and people from all over the world come here to enjoy the consistently good conditions and the broad variety of excellent surf spots.
You can join one of the local surf schools around the coast to learn how to surf in the Algarve, which is a really good way to meet new people!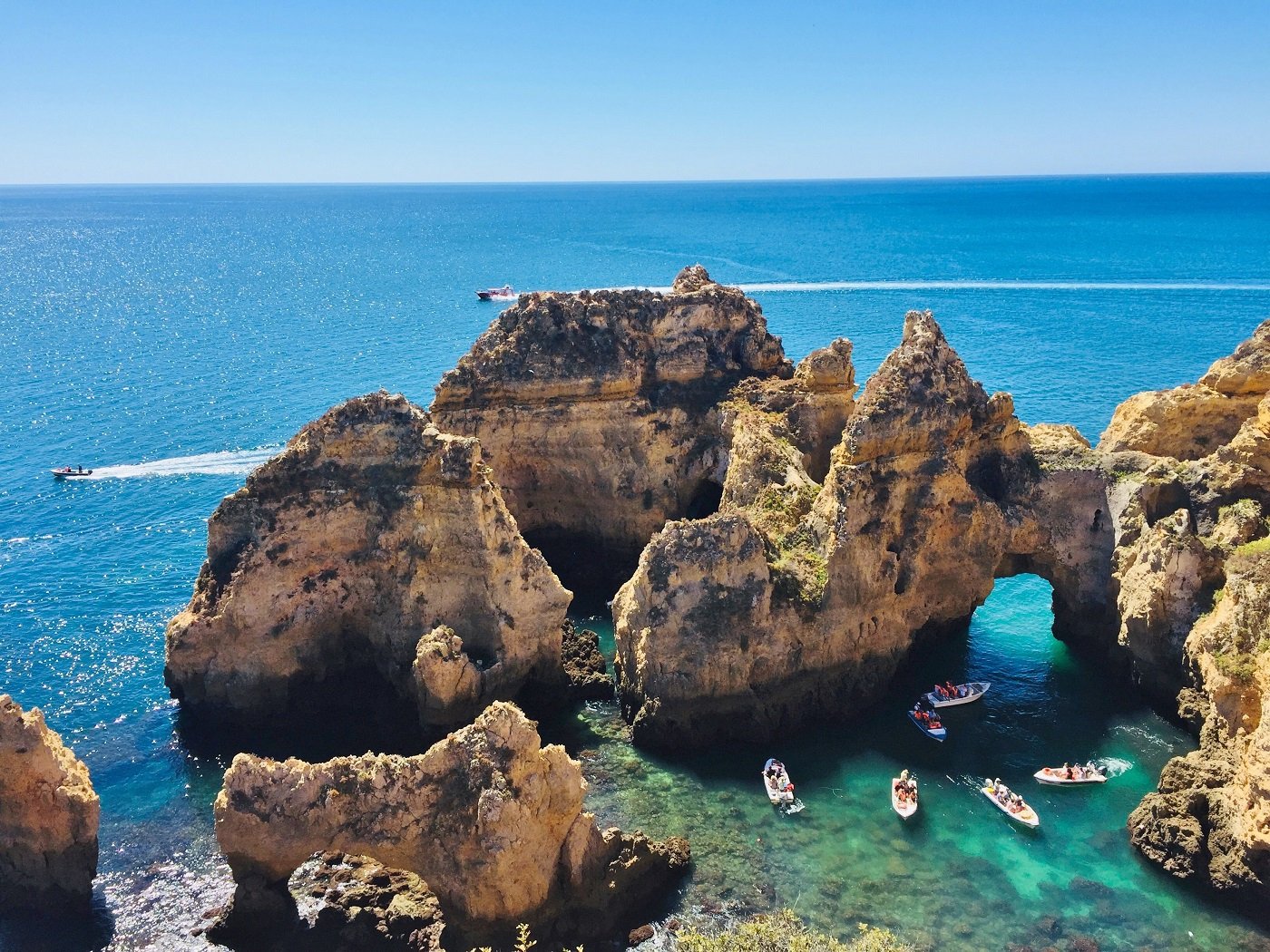 So as you can see, the Algarve is a real paradise for solo travellers. But the Algarve is also quite big, and there are many different places you can stay.

However, we definitely have a Top 3 of best places in the Algarve to stay for solo travellers:
Lagos
Lagos is the ultimate backpacking destination in the Algarve and heaven for everybody looking for a vibrant town with stunning beaches and endless possibilities.
There are amazing beaches like Praia da Batata, Praia Dona Ana, Porto de Mós or the amazingly long Meia Praia beach, that are all within walking distance from the charming city centre.
Plus, you have a lot of different hostels to choose from, at fair prices and with very international clients.
And for those seeking some adventure, there are a lot of different activities to choose from when staying in Lagos.
Did you know that you can even do dolphin watching from Lagos? Oh, and not to forget the buzzing nightlife and interesting events Lagos has to offer!
All in all, Lagos is a real paradise for solo travellers in the Algarve.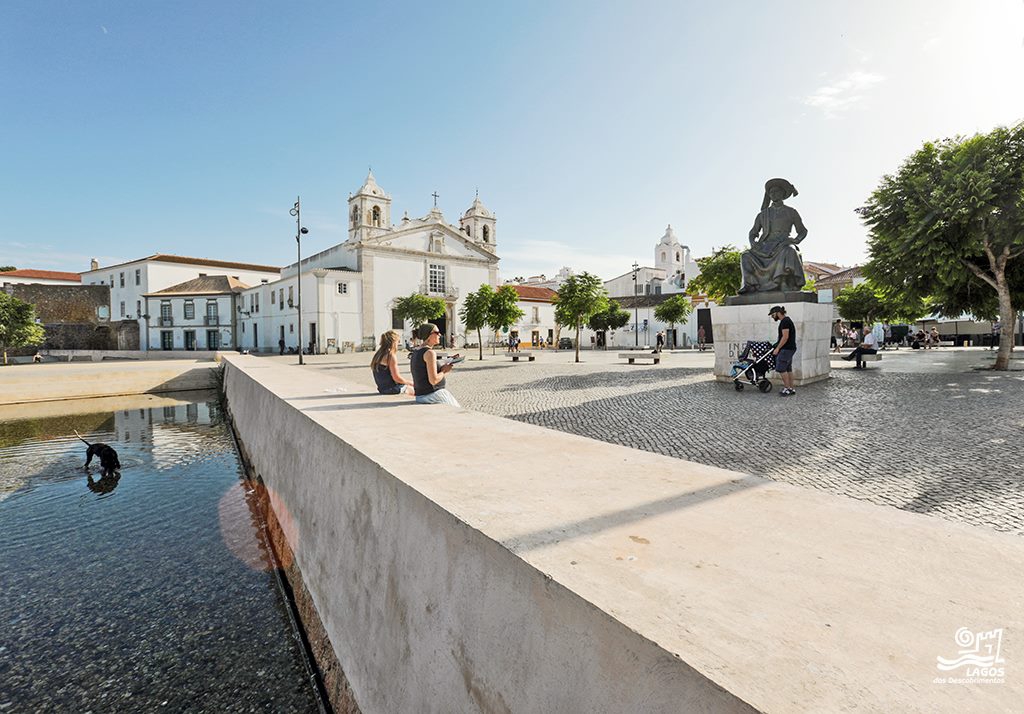 CHECK HERE THE BEST HOTEL PRICES IN LAGOS:
Albufeira
Albufeira is even more of a party hotspot than Lagos and is one of the busiest Algarve towns, but that of course also means more people you can meet!
In Albufeira you can spend the days relaxing at one of the close-by beaches like Fisherman's Beach, Praia da Oura, Praia do Inatel, and the nights going loco at the numerous bars and clubs along The Strip.
Albufeira is (in)famous for the wild nights it has to offer, so if you're looking for a lot of party, Albufeira is the place to be!
To top up your Vitamin D and sunshine levels, and to get some refreshment after a wild night, you can also enjoy a boat tour or even a SUP Tour in Albufeira!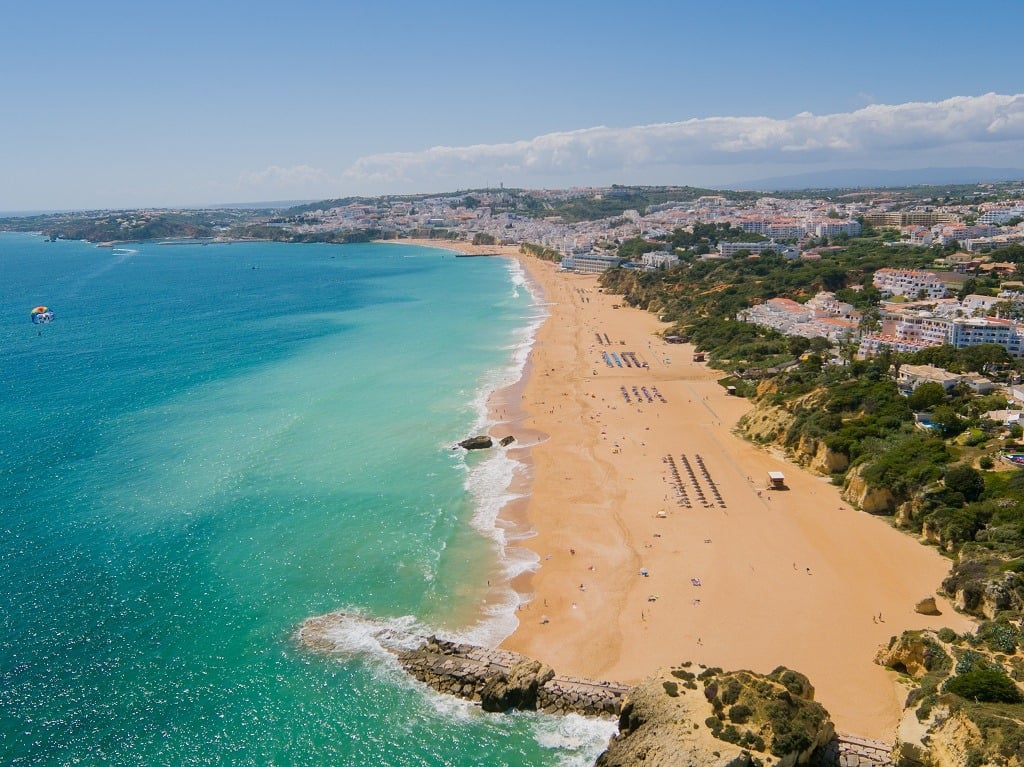 CHECK HERE THE BEST HOTEL PRICES IN ALBUFEIRA:
Sagres
Often overlooked, but definitely worth being on the top list of places for solo travellers in the Algarve is the small coastal town of Sagres, in the far west end of the Algarve.
Especially those looking to start surfing during their stay in the Algarve and like to be around the surfer vibe, Sagres is a great destination.
There are a lot of small hostels around Sagres and a big surfer community comes with a lot of cool cafés and fun bars to hang out at, making it a great spot to meet people while traveling solo.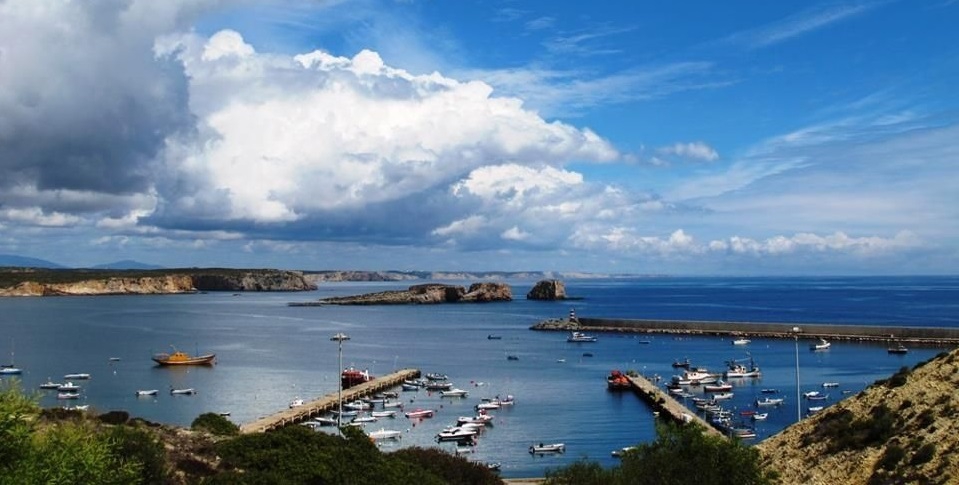 CHECK HERE THE BEST HOTEL PRICES IN SAGRES:
One thing's for sure, the Algarve has a lot to offer for solo travellers and should be on the bucket list of anybody looking for some fun beach time and meeting great new people in one of the most beautiful destinations in Europe!