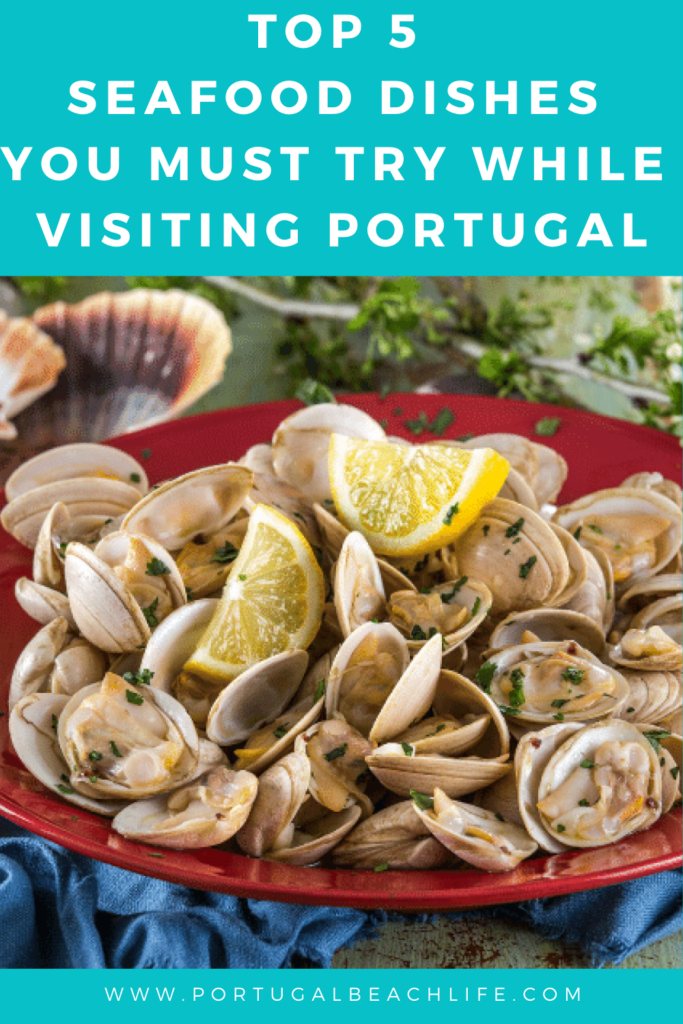 Besides exploring new places and admiring the beautiful scenery when visiting a new country, trying the local cuisine is one of the best ways to fully experience the area and make the most of your trip.
So if are planning a trip to Portugal, make sure to keep reading as today we are sharing the top 5 seafood dishes you must try while visiting Portugal.
Polvo à Lagareiro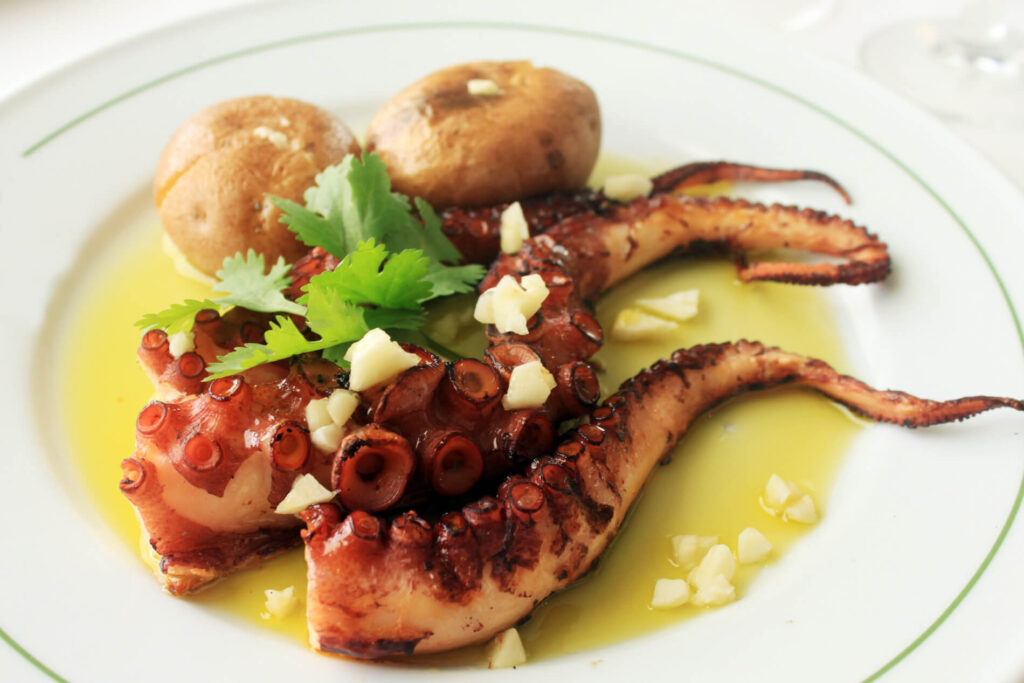 Widely known as the most popular Christmas Eve meal in Portugal, Polvo à Lagareiro is one of the must try dishes when visiting the country.
Treat your taste buds to an explosion of flavors in this platter of octopus, potatoes, olives oils, grelos and garlic.
Even if you are not a huge fan of seafood, the boiled and then baked octopus is absolutely delicious and will melt in your mouth, leaving a herbal and flavorful taste!
Sardinhas Assadas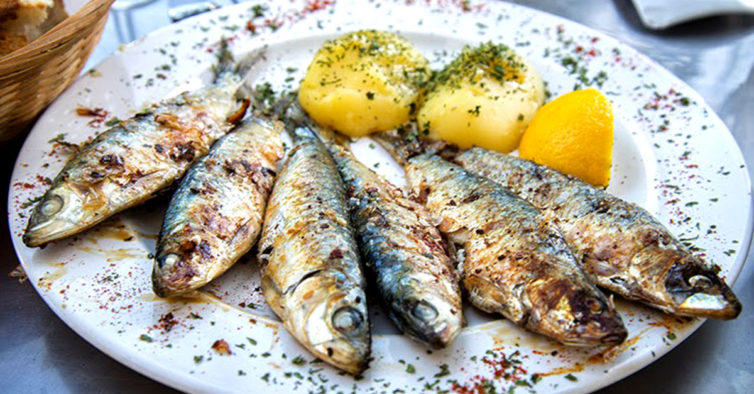 The simple, yet delicious Sardinhas Assadas is one of the dishes you must try while visiting Portugal.
As you can guess by its name the meal consists of the traditional grilled sardines, which are extremely popular for the country.
The fish is accompanied with boiled potatoes or fresh salad to complete the meal.
Everything is merely seasoned, but a drizzle of olive oil and a touch of salt is enough to create a mouth-watering traditional meal, the recipe for which has been passed down through the generations.
Amêijoas à Bulhão Pato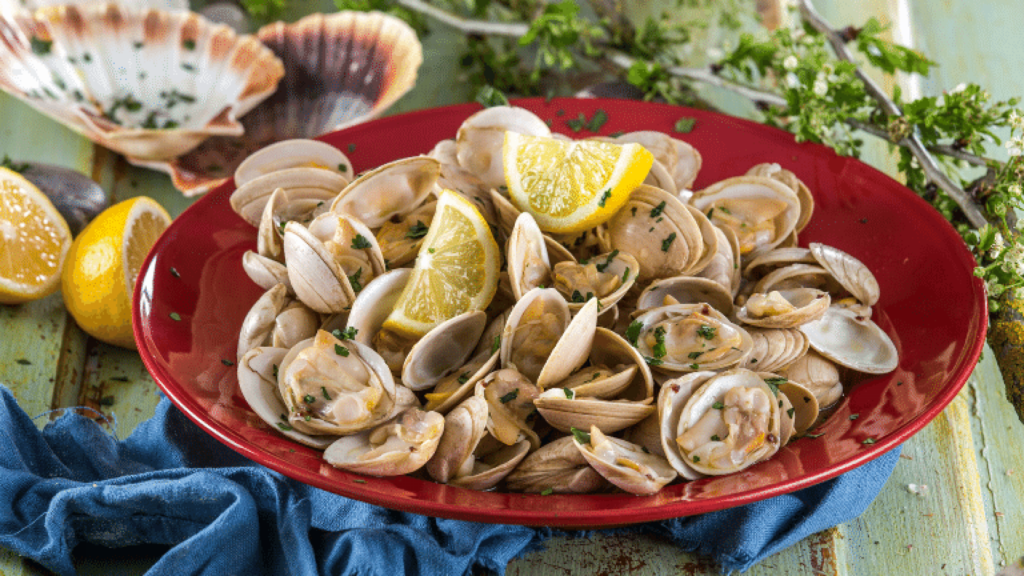 For a fantastic journey through the flavors of Portugal, you should try Amêijoas à Bulhão Pato.
While this clams based meal is a specialty in Lisbon, visitors can find it at restaurants all across the country.
The delicious clams when served with the fantastic sauce of garlic, cilantro, some spices, dry white wine and freshly squeezed lemon juice, create a flavorful experience for your taste buds.
We suggest ordering it as an appetizer, which is often served with home made soft and warm bread.
Arroz de Marisco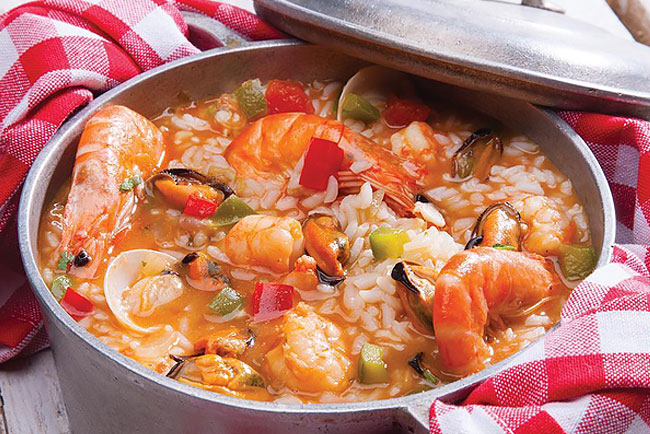 Often described as the most popular seafood dish in Portugal, Arroz de Mariscois a must-try when visiting the country.
Many people, often associate it with the Spanish paella, however, there are some significant differences, so do not make the same mistake!
The main ingredient, which is rice is cooked until moist and sticky, resembling stew for the Portuguese Arroz de Marisco. Garnished with fresh herbs and white wine and complemented with vegetables and seafood ingredients, such as mussels, clams and prawns, the meal is a truly divine experience.
Caldeirada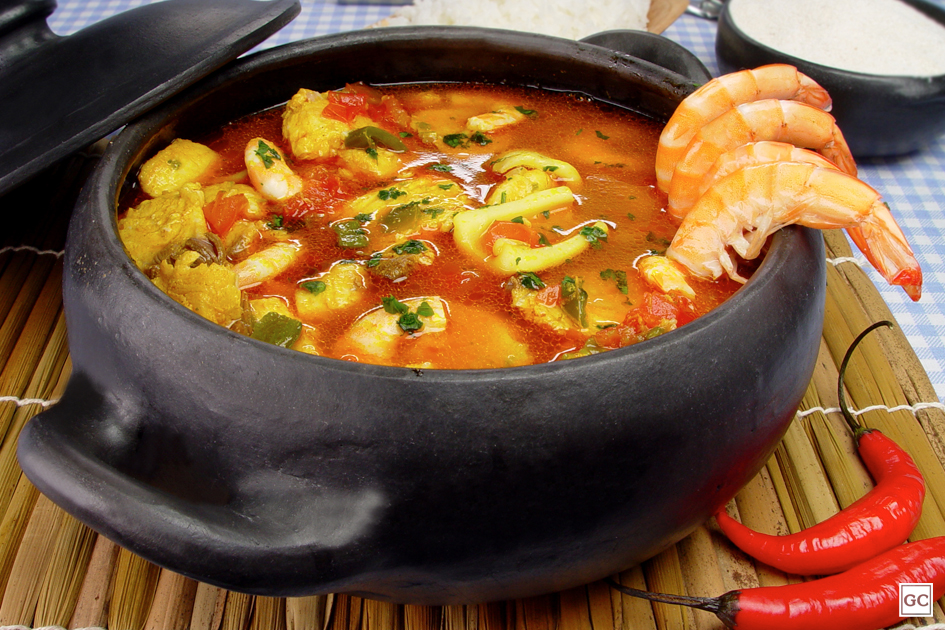 Last but definitely not least on our list of the top 5 seafood dishes you must try while visiting Portugal is the Portuguese fish stew, called Caldeirada.
While this is one of the most authentic meals you can have when visiting the country, you would find it quite interesting that it would vary massively depending, which region you are visiting.
There are just a handful of ingredients, such as fish, potatoes, white wine, lemon juice or tomato sauce.
From sea bass to squid, the seafood is always different, depending on what the local fisherman have caught.
Which one of the above mentioned top 5 seafood dishes would you like to try first while visiting Portugal?